It is no secret that data-driven decision making is critical to business success.  In fact, a recent Market Research Future snapshot reports the global machine learning market, which has significantly advanced the way companies make data-driven decisions, will grow from $7.3 billion in 2020 to $30.6 billion in 2024.
This is good news for the supply chain and logistics industry, as greater adoption of AI and machine learning technologies improve insights and process automation. However, supply chain decision-makers don't have the time or resources to plow through mountains of data, they need results. They need real-time visibility into their transportation networks, risk prediction analytics, forecasting, and easily accessible reports. The promise of data science is access to information that speeds decision making and supports business goals.
Check out the below steps to see how you can harness the power of data to propel logistics success.
1. Assess KPIs and data needs in the context of industry best practices
With an abundance of data, the challenge is not what to measure, but what to ignore.
For example, account managers, engineers, operations and customer support teams can manage over 150 daily key performance indicators (KPIs) that measure and analyze transportation metrics across many distinct industry sectors. In addition to highly varied measurements across companies, shippers within the same industries may also have cost and service objectives that can vary significantly. Understanding how companies approach change and continuous improvement in the context of their industry and individual business strategy is the first step in aligning analytical capabilities.
2. Deploy transportation management technology with data assets in mind
Deploying new transportation technology takes dedicated effort across the organization. New processes, system architecture, and integrations must be developed, tested, and deployed rapidly. Given the immense amount of information created in these deployments, logistics leaders must think about how future process changes and pre-go live decisions will support or hinder data requirements into the future.
As new systems are deployed, consider these points to maximize data and analytics:
Transportation providers must be able to deliver accurate input including reason codes and check call information. Training, compliance audits, and corrections are key.
Internal departments and external logistics partners must be aligned on how KPIs are defined, developed, and managed to gain actionable insights.
Pre-deployment baselines and KPIs must be aligned and are key to capturing success and targeting potential opportunities for improvement.
3. Measure the network
To ensure progress after transitioning to new logistics systems and processes, supply chain leaders must stay focused on continuous improvement. TMS systems provide a wealth of data that can support root cause analysis and issue resolution.
Commonly asked questions that platform-level data and analytics can help answer include:
Which carriers are most compliant with automated check calls, accurate reason codes, and timeliness?
What is the level of route guide compliance and tender rejections for committed and uncommitted volumes?
Are on-time issues tied to a particular provider, location, or other known reason?
What are the specific drivers of spot rate premiums and overall inflationary impacts?
Are current cost pressures related to other factors other than the carrier base, including pick-up or delivery practices or volume spikes?
Are there better cost or service options in the marketplace?
A continuous focus on KPIs is necessary for adapting and adjusting network designs to add the highest value to customers and stakeholders. Enabling this intelligence over hundreds of shipper networks provides a platform to assess and improve, which brings us to the final and most important step.
4. Measure the market
Organizations that focus solely on their own transportation networks' budget targets and internal performance measures may be missing important data about market forces that are impacting performance goals.
It's important to measure market-based cost and service measurements to prevent overreaching when conditions warrant more caution. Measuring cost inflation and on-time performance is important, but when measuring against the backdrop of the market, shippers will understand if the issue is a result of the overall state of capacity.
Market data can also help align finance and company executives to the realities of logistics constraints far beyond the four walls of an organization.
By enhancing collaboration with logistics technology partners who employ data scientists, shippers will be better prepared for supply chain disruptions and market fluctuations. In an increasingly complex and often chaotic world, logistics leaders who take advantage of deep data insights and advanced predictive analytics will improve decision-making and drive success.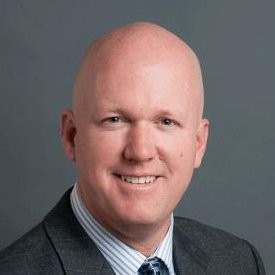 Matt Harding is Senior Vice President, Data Science at Transplace. To learn more about how you can incorporate data-driven decision making into your business, connect with a Transplace expert.
Source: https://talkinglogistics.com/2021/06/01/four-steps-strengthen-decision-making-logistics-success/